INTRODUCTION
Jade Green Consulting has compiled a list of what we have found to be the best and most reliable resources, spanning across a variety of mediums and topics. Whether you are new to cannabis or an industry veteran, here are some valuable resources to help navigate this consistently evolving space
Green Flower is an incredibly easy to navigate site that is filled with helpful information and unique articles written from different industry perspectives; their sources are cited, the reading is light, and the topics are diverse and stimulating. The site is broken down into easy-to-follow categories including: Health, Cannabis 101, Grow 101, Lifestyle, and even Cooking with Cannabis. Plus, they have a variety of online training programs designed for individuals and/or teams, as well as hundreds of free (with e-mail sign up) videos available in "Ted-Talk" style presentations. For readers that want to keep up with industry leaders and experts, Green Flower also has Q&A video interviews with professionals, politicians, celebrities, and others to provide plenty of insight to the growing industry.
Another great resources for cannabis users is Leafly, a well-organized, minimalist website that is particularly beneficial for those with an affinity for flower. Leafly created a proprietary strain guide that resembles the Periodic Table of Elements which allows professionals and casual consumers alike to learn more about different cannabis strains, their unique properties, and where to find them. Leafly has several informative podcasts you can tune into, "The Roll-Up" and "What Are You Smoking," both of which are free online and cover cannabis news, science, and more.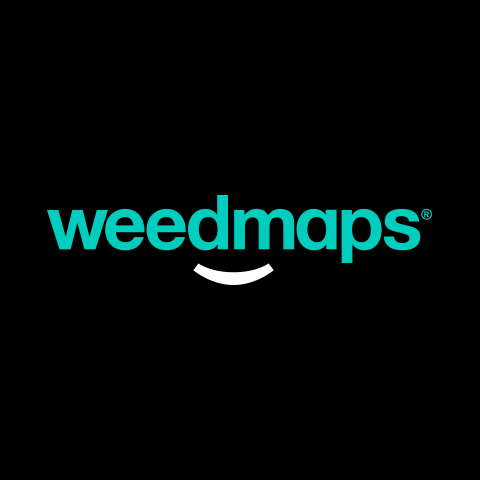 People that work in the cannabis industry may roll their eyes at Weedmaps making the list, but we have found time and time again that a majority of new consumers end up on this site for educational resources and to find dispensaries in the area. Founded in 2008, Weedmaps is often called the "Yelp" of cannabis – but it's much more than a dispensary directory and review site. Weedmaps' "Learn" page is a great place for beginners who want to understand the very basics to the most complex systems involving cannabis. True to its name, one can navigate the sticky roads to understanding the endocannabinoid system, how best to consume cannabis, its history, and plenty more.
As a leader in national and international business news for the medical & retail cannabis industry, Marijuana Business Daily provides every professional with the resources and networking necessary to thrive within the industry. Their resources include the MJBizDaily newsletters, hemp industry reports, the monthly magazine, and they also host the world's largest trade show, MJBizCon in Las Vegas every year.
Colorful, informational, and interactive, Ganjapreneur invites cannabis professionals, activists, and stock holders to collaborate on the advancement, development, and safety of the marijuana industry for all. Ganjapreneur provides a directory for essential services, including legal, advertising, banking, and investment resources, as well as cannabis news, careers searches, shared collective practices, and more.
New Cannabis Ventures is a perfect platform for anyone, especially investors, seeking the latest information of the business side of the cannabis industry. This site, which also has an app available, focuses on marketing and communication through a compilation of announcements from the largest private and publicly traded global cannabis corporations in the industry.

Covering everything a business and cultivator may need, from financial, to legal and more, CBT has information available to aid and encourage professionals to profit in their fields. They offer a comprehensive annual industry report, as well as several media outlets, including a regimented website, an e-newsletter, a mobile app, and even a printed magazine that was named Magazine of the Year in 2018 by the American Society of Business Publication Editors.
A fantastic source for an international outlook of cannabis within Europe and its many prospective futures. With the many growing opportunities available to investors and regulators, they provide industry reports, marketing and entrepreneurial insights, and advocate global acceptance of this plant in the professional and corporate scale.
The National Cannabis Industry Association is the nation's only broad-based industry organization that focuses on bringing together the thousands of businesses and tens of thousands of business professionals that work in the legal cannabis industry to promote education, inclusion, and community. Their platforms for legalization and legitimacy of cannabis on a federal and state level concentrate on the power of numbers, corporate responsibility, support from ever member.
For all of your research needs, PubMed is a database of scientific literature full of information, citations, and journals. It is a collective of several national health institutions, academia, industry and more, making it the largest biomedical research aggregator in the world. You can find a vast amount of scientific, clinical and peer-reviewed information – from studies on the effects of marijuana on the adolescent brain to journal articles about the price elasticity of legal versus illegal cannabis.
Entertainment & Lifestyle
The National Center for Complementary and Integrative Health is the federal government's lead agency for scientific research on the diverse medical and health care systems, practices, and products that are not generally considered part of conventional medicine. NCCIH has compiled the following info related to cannabis – comprehensive information on federalization and research (some of which is available in Spanish), published and ongoing medical studies, and links to validated external resources. It is important to note that due to the federal status of cannabis as a Schedule I narcotic, funding for marijuana research has been extremely limited, which means there are significantly fewer scientific resources available for cannabis than for other medical treatments. The NIH and PubMed are great publications that allow you to search specifically for cannabis, cannabinoids, and other key words in order to narrow your hunt for science- and research-based articles.
Anyone looking for equal parts entertainment and education should download The Adam Dunn Show for their next road trip. This podcast gives listeners a vast amount of knowledge and insight, thanks to Adam's 25+ years in the cannabis industry. He hosts interviews with a variety of guests – from industry leaders in business, medicine, and law, to the world's foremost technical experts in the field; and while the episodes are long, with over 5000 YouTube subscribers, people are clearly interested and tuning in. Each episode covers different topics in cannabis, including real farmers explaining how to grow the best bud, what characteristics define cannabis culture, what laws govern the production and sale of marijuana in different jurisdictions, and where Adam sees the cannabis industry heading on a global scale.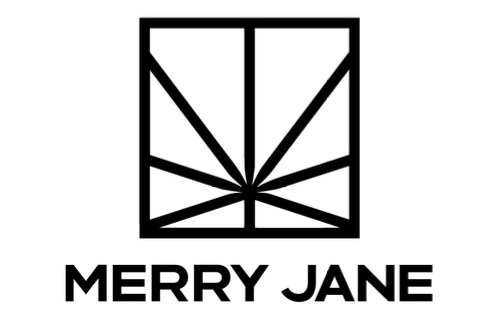 A less business-oriented news source, Merry Jane has plenty of videos, playlists, culture pieces and more to keep one entertained for hours. Equipped with its own app and covering topics like health, news, goods, and even an option to share your own smoking experience, one can enjoy the fruits of Ms. Jane's flavor labor on the go!
Never again in our lifetime will we be able to witness a global end to prohibition like what is happening in the cannabis industry today. The war against marijuana has resulted in a significant lack of educational resources and a plethora of misinformation and misconceptions. It is thanks to readers like you, consumers and believers in the "power of the plant", that so much positive change is happening now. We encourage you to explore the resources above and share them with everyone you know- the more people that better understand the health benefits and economic value of cannabis, the faster we can transform the narrative and allow broader, safer, equal access to those that choose to consume.